Stanciu's successful debut
Sparta's latest signing Nicolae Stanciu made his highly anticipated debut this week in a Sparta jersey. Entering as the captain in the second half, Stanciu made an immediate impact on the game, hitting the crossbar and providing two assists in Sparta's 3-0 win over Loko Vltavín.
In the post-match press conference, Stanciu spoke with reporters about his first impression of playing with the team, adapting to the other players, and what he expects from the Czech league.
"My impression is good. I'm really happy and excited to be here. My teammates are very nice guys, and they've welcomed me very well. This was my first game--I didn't play in the preseason games with Anderlecht because I was waiting for the transfer to come here, so it was a little difficult for me because I'm not 100% fit. Fortunately, I still have time to build it in preseason over the next two weeks," he said.
Stanciu's transfer from Anderlecht makes him the most expensive transfer in the history of the Czech league. When asked about the pressure to perform as the most expensive player in the league, Stanciu acknowledged the high expectations for him, but that the pressure is part of the job.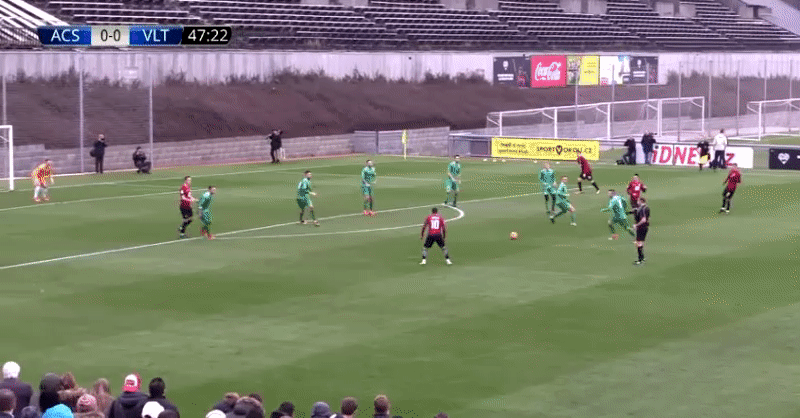 "It's normal… I think the team is the most important thing, and we have to do a great job and do better during the season… I think in the training camp in Spain we'll do more things and get to know each other better. I think there are players here with a lot of quality."
"I did speak a little with Josef Šural," he said, "and you saw in the game that we can pass easily, and this kind of thing, so it will be no problem to adapt."
Looking ahead to the season, Stanciu addressed the competition and the quality of the Czech league.
"I know there are some good teams," he told reporters. "I know Sparta because I played against them almost two years ago, so I know the best team here in Czech. I've also watched my ex team's games with Pilsen, they are also a good team, so I know that they've invested a lot in the Czech league. There are really a lot good teams here so I think that the level is very high."